In October 1989 I met Dennis Kenyon who operated his company out of Redhill aerodrome in Surrey.  Anyone who has met Dennis will know him as a really lovely man – a gentleman.  He is also a very experienced aeroplane and helicopter pilot with a particular penchant for helicopter aerobatics for which he is well known for his demonstrations at airshows Worldwide.  His enterprise at Redhill included aircraft sales and training.  He had a couple of Bell 206 Jet Rangers and kindly checked me out on the type.  He then let me fly charters and also do some joy-riding at fetes.  The 206 is a delightful aircraft to fly – straightforward – simple – fast – and it looks smart.
The latter was particularly rewarding.  At £16 per head, four passengers would climb aboard and I would lift into the hover whereupon there was an audible gasp of concern – few of our passengers had ever flown before and certainly not in a helicopter!  Then, as we climbed away and the visual panorama unfolded there was a new gasp – of pleasure and wonderment!  After some four minutes in the air I would land.  Invariably, the passengers would voice their gratitude as they left the aircraft – not for the fact that they were still alive but because they had enjoyed the experience so much!  I always wondered at this since if I had been relieved of £16 for only four minutes of flight, I would not have voiced the same sentiment!
I continued to fly the Jet Ranger until 1995 when I suffered a major heart attack.  That put an end to my licences as I was treated using a procedure called angioplasty.  The CAA were not keen on this treatment as they claimed the arteries could close up again.  Unfortunately, in my case, they were right.  Another heart attack in 2001 caused, in my opinion, by inadequate post procedure care, did more serious damage to my heart.  Anyone reading this beware! Elect to have a bypass if you want to get your licence back!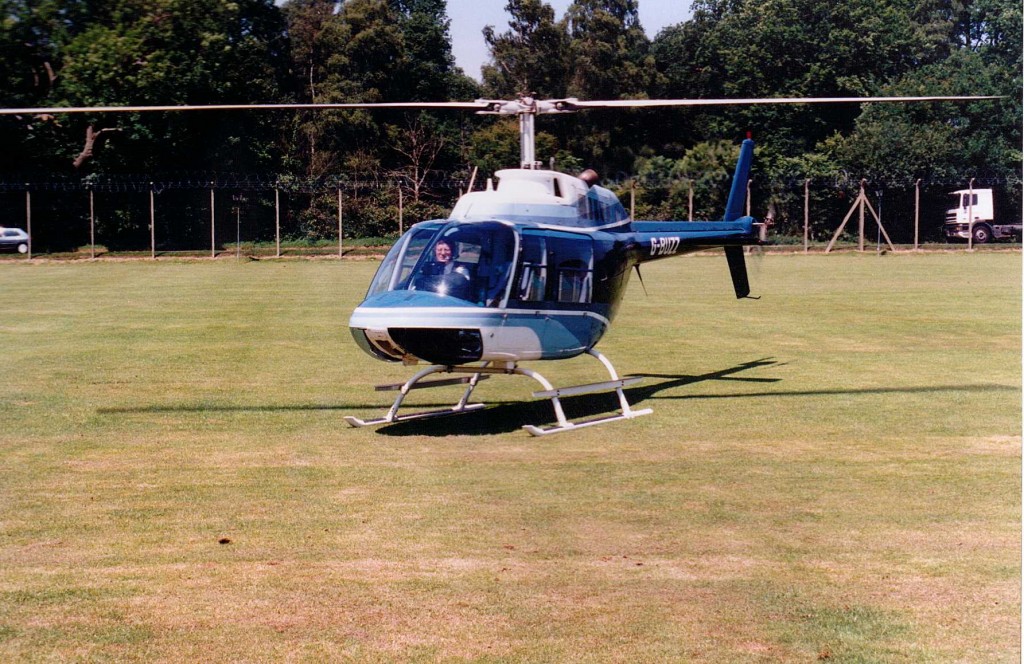 Rotors running in a Bell 206 Jet Ranger